"Connect IT have provided our IT support for several years now, have gotten to know our business needs in great detail, have assisted us through 3 office moves and have provided ongoing advice regarding IT business equipment requirements. Help desk support has been excellent with mostly immediate responses, including weekend support as we are a 7 day a week business. The expertise among the Connect IT team has also been of great value, resulting in good solutions for our business needs. Importantly, during crises, Connect IT have really prioritized our needs and I have felt well supported when things have gone wrong. I have no hesitation in recommending Connect IT for all round IT business solutions."
Bev
Boutique Stays

"We would like to thank Connect IT for their excellent support to our firm Barry Plant Doncaster East. We have been through a few IT companies and have never looked back since signing on with Connect IT. With Connect IT it is a one stop shop, as a company we never have to stress, from upgrades to new systems to be put into place, Connect IT do all the running around for quotes and always make sure that they source out the best product and the best price. When a new system has to be installed it is always at a time that does not disrupt the business. When you phone into their office for any IT issues you may be having, you are always treated as important and your issue is listened to in detail and usually sorted out on the spot or as soon as the task can be done. I feel they are successful at what they do because they have every role in their company covered by organised and fully trained staff from Theo who organised any quotes and upgrading of systems to Sabi and Dale who attend to any technical issues with Costa always being on call after hours. I have no hesitation in recommending Connect IT to any company that needs to just run their business and not worry about any IT issues."
Fiona Nicholson
Office Manager
Barry Plant Manningham.

"The results include the implementation of an integrated technology solution that meets the requirements of our small and medium businesses prompt and efficient service with cost effective solutions they have been very successful with a reliable team on hand for any issues that arise. the connect IT team also responds with very personalized service and a strong focus on building a lasting relationship into the future with uninterupted business opertaions and more efficient technology solutions."
CHRISY ANGELODEMOU
Director
Angelo Property Group.
"We have been clients of Connect It for approx. 10 years, in that time the service that we have been given has been of a high standard. They have helped us grow our business by helping us keep up with technology. They offer numerous types of service's from cable installation, electrical wireing, security camera supply and installation, computer hardware supply, networking installation just to mention a few. The team at Connect It are all professionals and are more than happy to assist with Any problem that you have. Wouldn't have any problem with recommending them to any prospective Company requing IT Solutions."
Carol Rich
Project Manager
Angelo Property Group.
"Connect IT have provided IT services to RENEX for many years and were instrumental in the design, development and setup of our new treatment facility based in Dandenong South. They have installed a fully integrated site network including security and access control and the ability for our workforce to securely access our network whilst offsite. Our system is stable and reliable and Connect IT are proactive in identifying and rectifying potential issues before they impact our productivity and anytime we are in need of support the Connect IT team is available on the phone to assist with day to day issues in a fast and efficient manner. We have no hesitation in recommending Connect IT and look forward to a long relationship into the future."
Tristan Roberts
General Manager
Renex
"Connect was chosen as we required an IT partner that eliminated the need for an in-house resource. Connect IT were able to design the It system along with our software providers that the business has very short response time to rectify an issue. Connect it worked with us during the construction of our new site and installed the wireless and wired networks for our manufacturing execution system. They also designed and implemented Alarms, Security System, Access Control and CCTV systems. When there is an issue connect it respond with a remote login facility whilst we are the phone and if the problem cannot be rectified remotely (almost always it is) then a connect it staff member will be on site usually within two hours. I would have to say Trouble free it system with very little downtime this is a real benefit. We also appreciate expert advice and expert care of the current it system and explanation of issues in a manner than a non it person can understand. Connect it staff listen to our requirements and respond with recommendations and options that suit what we need either speed, cost, accessibility etc. In addition they are a trusted partner for a critical part of the business, without it we cannot function, business risk is reduced with experienced staff that can solve problems quickly, Connect IT suppliers and partners mean that we only have one contact point for IT. This means we can concentrate on doing our business.."
Howard Date
Commercial Manager
INTERPACK

"As a busy real estate business it's vital for day to day operations that our computer network works efficiently. Being a team made up largely of sales people we aren't the most tech savvy bunch around so we rely on the team at Connect IT to make sure we have the best systems in place and that they continue to run smoothly. If ever there is a bump in the road and we need some technical support we simply give the guys a call and they take the time to talk us through the problem and how to fix it, they always do this with much more patience than I'm sure most people could manage under the circumstances. We would be lost without Connect IT and are very happy to recommend their service to anyone who wants a trouble free computer system."
Nicola Condon
General Manager
YPA – Rye
"We decided to look for a new IT company approximately 2 years ago as our current set up just wasn't working for us, we are a busy real estate office and run on a network that connects 5 different locations. We seemed to have so much trouble and down time that we knew this needed to change to help business productivity. We were referred to Connect IT and from the first appointment I felt very comfortable with the decision to employ them for all of our IT services. The directors personally visited all 5 locations and gave various options on what we needed to do to get us working at 100% and minimise any downtime. They set up back up systems, servers and linked systems together that previously couldn't be done as it caused too many interruptions. The level of support is amazing, they are onto whatever work we require immediately and since we have used the services we have experienced no down time from system errors or set ups. I cannot explain the peace of mind you have knowing your systems all running smoothly and staff can have access at all times. In a world where everything is done on line and your systems need to be constantly running we cannot thank Connect IT enough for the work and support they have given us. We would recommend the services of Connect IT to anyone needing any work in the IT field."
Nancy Crupi
Managing Director
YPA – Sydenham
"As a fully computerized medical Clinic basically we need our system running 24/7 and since we started we didn't use manual methods to run the Clinic and our down time is 100% zero with your service for the last 13 months , I think that is the most significant result thus far. Furthermore, The Team have Quick response/ same day service. Their subject knowledge is saving time & costs. They are very efficient and most IMPORTANT ( no rip-off) 'no hidden cost' , correct advice. They are easy to discuss , contact and also technical wise for last 13months haven't had any issue with system or supplied products."
Upul Kumara
Mount Medical
"Just wanted to say thank you so much to Connect IT for knowing what was needed to boost our IT infra-Structure and maximise efficiency! We not only appreciate Technical experience but mostly personality too, in that they are patient with us, trustworthy, quick at solving problems and do it with a smile!! It's very rare to call a an outsourced serviced based company with excellent service and response times and "we appreciate all the back end servicing and backups they do which saves our business much time."
Michael Klerides
Operations Manager
Everfresh Confectionery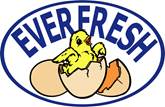 "Our company has been associated with Connect it for over 8 years. During this time they have been highly professional in their approach to our business requirements. Fleetweld has moved premises 3 times with Connect it restructuring all our communications and resolving all computer issues as well as phone / fax line issues and PA systems. All phone calls or emails to Connect it are dealt with efficiently and promptly. This is essential when running a business. Quick, expert help dealing with problems when they arise or information requested regarding new equipment or installations all lends itself to a smoother operating company. Essentially it is imperative to have excellent communication and accounting systems. Connect it have certainly made our transition into a well known truck body building company achievable."
Bob Spicer
Director
FLEETWELD PTY LTD
"We at James Coppell Lee are very grateful for the time and expertise that Connect IT have put into our business. They are very competent and always obliging to help us in all aspects of the IT world, and they have been very helpful to us in recommending things that will enhance our business. We love the fact that we can call them with a problem and they can rectify it remotely , this has been a great advantage to our business. They set us up so we can work from home remotely and this by far has been a tremendous advantage to us as we deal with overseas clients , so this way we can keep in touch at all times. The team at Connect IT have become more like friends than salesmen and we have valued this long standing relationship with them."
Suzanne McMaster
James Coppel Lee
"We have been working with Connect IT for more than 10 years. They understand our technical needs and we have found them very responsive and helpful."
James Skiadas
Senior Broker
IMC-Insurance Brokers
"Running a busy confectionary franchise, there is very little time to respond to all computer issues. The Team at connect it are quick and responsive to cater for all our computer problems. 95% of work is done remotely, quickly and efficiently. They team have also assisted us in setting up our new stores over the years with cabling, alarms and security cameras. Project management covering all these areas is very time consuming yet these guys manage to help alleviate all that pressure. I have no problems recommending their services to anyone."
Scott Hastie
Sugar Station
"The excellent team at Connect IT have supplied, serviced and maintained up to four or five linked work and home computers for my company for close to a decade now. They have provided excellent advice on purchase of any new equipment, negotiated all the necessary links around internet, and ongoing annual payment of associated connections. And when any problems arise, for example, issues with the internet, time to upgrade the computers or make decisions like find the right printer, they have done all this very efficiently and with no fuss. They are an extremely well experienced and capable team to deal with, and are very approachable, unlike some tech companies which have a lot to learn about customer relations. With Connect IT, you get great technical service and support, plus the best possible customer relations. Many of my clients are high level business, government and community sector senior managers and getting completed work to them on time, and in the right format, is crucial.The team at Connect IT has always assisted me to get both the big and the little jobs done and I genuinely cannot recall one instance when I have been let down by this dedicated team of electronic wizards.I look forward to a strong and continuing link with Connect IT because they provide 100% quality and reliability. I am very happy to recommend their services."
Jim Williamson
Director
Codeso Pty Ltd
"As a busy and growing business, the service we've received from Connect IT / Netmedic has been consistent, reliable and well informed. For the last couple of years, their personalized service and care factor has secured our loyalty as customers."
Veronica Jory
Chief Operating Officer
Smash Repair Solutions
"For over 10 years, Connect IT has been our one-stop solution to all of our office's IT needs. They have successfully and seamlessly helped us move premises, updated our internet capabilities and have granted us same day repair services when needed. The team has always kept us informed of what's required to keep our systems up to date, and are prompt and courteous in their dealings with us. Their customer service has enabled us to run our business effectively and has given us the infrastructure to expand our operations as our business has grown."
Roman Mirkus
Director
EYEQ Constructions Pty Ltd
"Setting up a fun leisure centre from scratch is a daunting process in itself. The last thing I wanted to get involved in was the IT. I put all my trust in Connect IT for my computing and networking needs, they dealt with my POS suppliers ,builders & Telstra directly and thankfully everything was organised and setup seamlessly with no effort from me. Their customer service is exceptional and have been prompt thus far in resolving any minor hurdles I have encountered.
I have also joined up to the Netmedic program to ensure that I never have to get involved in the IT side of the business. They continue to deal with my suppliers directly."
Leo Neophytou
Director
Tunzafun Xtreme
Security, Access Control, CCTV
7/44 Sparks Avenue,
Fairfield VIC 3078