Benefits
Can help prevent trespass, vandalism and property theft, adding to your bottom line
Restrict access to sensitive areas
Can integrate with other systems (i.e. fire, essential services, evacuation)
Track and deter access throughout your organisation
Provide auditing, time and attendance information
Can help avoid expensive re-keying when an employee leaves
Remotely administer and control access
Access Control, Security & CCTV
Your choice for a reliable access control solution


Access Control 1

Access Control 2


Access Control 3
The Advantages of Access Control, Security & CCTV
The security of your home or organisation can be greatly enhanced when you invest in the right solutions for access control, security and CCTV. Not only can you protect your family or employees, but you can also ensure your property is safe and secure against unauthorised intruders.
Combining cutting-edge technologies with tailored solutions that are designed especially for your property, Connect IT can install everything from swipe card access systems through to CCTV cameras.  Our state-of-the-art technology provides clients with complete system solutions for their access control and security needs. With a strong team of technical and network engineers, no project is too big or small for us to take on.
Get a Complete Solution That Works for You
We offer scalable systems that can include as few or as many features as you need. Whether you require residential or commercial access control systems, alarm systems, security camera installation in Melbourne, or a complete solution that combines all three, we can deliver a system that includes exactly what you need.
What We Can Help You With
Access Control
At Connect IT, we understand that today's access control systems in Melbourne must go beyond simply unlocking doors and granting entry. That's why we offer the latest electronic swipe card door entry systems and other options that are capable of providing real-time control and information 24/7.
Our available residential and commercial access control systems range from single door access control and swipe card access systems through to integrated systems that are capable of managing numerous points of entry across multiple locations. Our access control systems can also be combined with security and CCTV systems, and can be controlled via fobs, access cards, pin codes or biometrics.
Ultimately, the right solution for access control in Melbourne can give you better control over who is entering your property, helping to shut out thieves and reduce crime while boosting the safety and security of those within.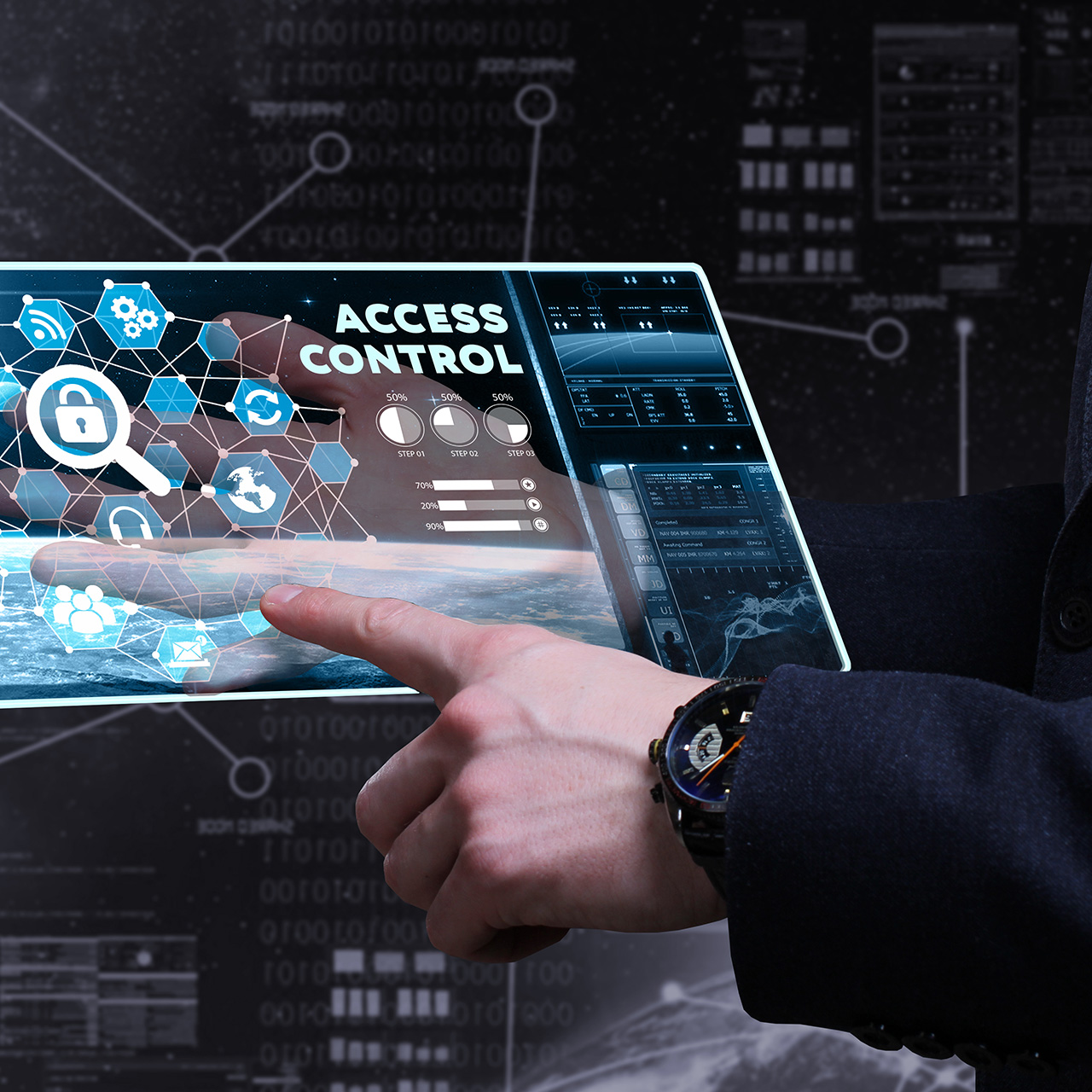 Access Control Frequently Asked Questions
What Are Access Control Systems?
Access control systems in Melbourne provide control over who enters or exits a property. The right access control system can allow for 24/7 monitoring of authorised individuals while restricting entry to those who are unauthorised. Entry can be granted via pin codes, fobs, swipe cards or biometrics.
How Does Access Control Work?
Access control in Melbourne works by providing real-time information and control of individuals who come and go from a property. Movement is tracked and individuals are identified through the method of access they use, such as a pin code or swipe card.
What is a Physical Access Control System?
A physical access control system describes a system that restricts or limits access to physical spaces and assets. For instance, an individual may be restricted from accessing a physical office space or physical assets such as IT equipment.
What Are the Different Elements of an Access Control System?
Residential and commercial access control systems consist of four different elements: the master station, the site controller, the entry control unit, and the user input device. These elements work together in order to provide real-time information and control.
How Do Biometrics Work for Access Control?
An access control system that's equipped with biometrics allows a person's biometrics to be used to grant entry instead of a swipe card or pin code. Popular biometrics include fingerprints and facial recognition. Access is only granted if the biometrics provided match with what is held on record.


Enquire About Our Access Control
If you want to learn more about our alarm systems and access control systems in Melbourne, call Connect IT today on 1300 135 515 or contact us online. Our customer solutions adviser will be happy to answer any questions you might have about our available access control and security solutions.