Benefits
Priority onsite and rapid remote support
Integrated help desk and trouble ticketing
Comprehensive integrated management reporting
No limits on endpoints and number of users
Easy and flexible administration
Rapid deployment
Power, flexibility and scalability
Managed Services
Managed IT services that take care of all your needs.

Managed Services 1


Managed Services 2


Managed Services 3


Managed Services 3
Managed Services
IT System Monitoring and Maintenance
Proactive & real-time support to have you up and running 24/7
At Connect IT, we bring to you a range of managed services that include real-time monitoring of your devices and networks, along with comprehensive and regular preventative maintenance so that you can increase operating efficiencies without increasing technology lifecycle costs. System monitoring can help you avoid potential threats by ensuring a proactive and targeted assessment of your network, applications and systems.
Our intelligent IT solutions include:
Consultation on potential threats and risks
Prevention of unauthorised access
Protection of sensitive data
Ensuring endpoint security
Assessment of vulnerability
Real-time monitoring 24/7
Mail security
Management of firewall services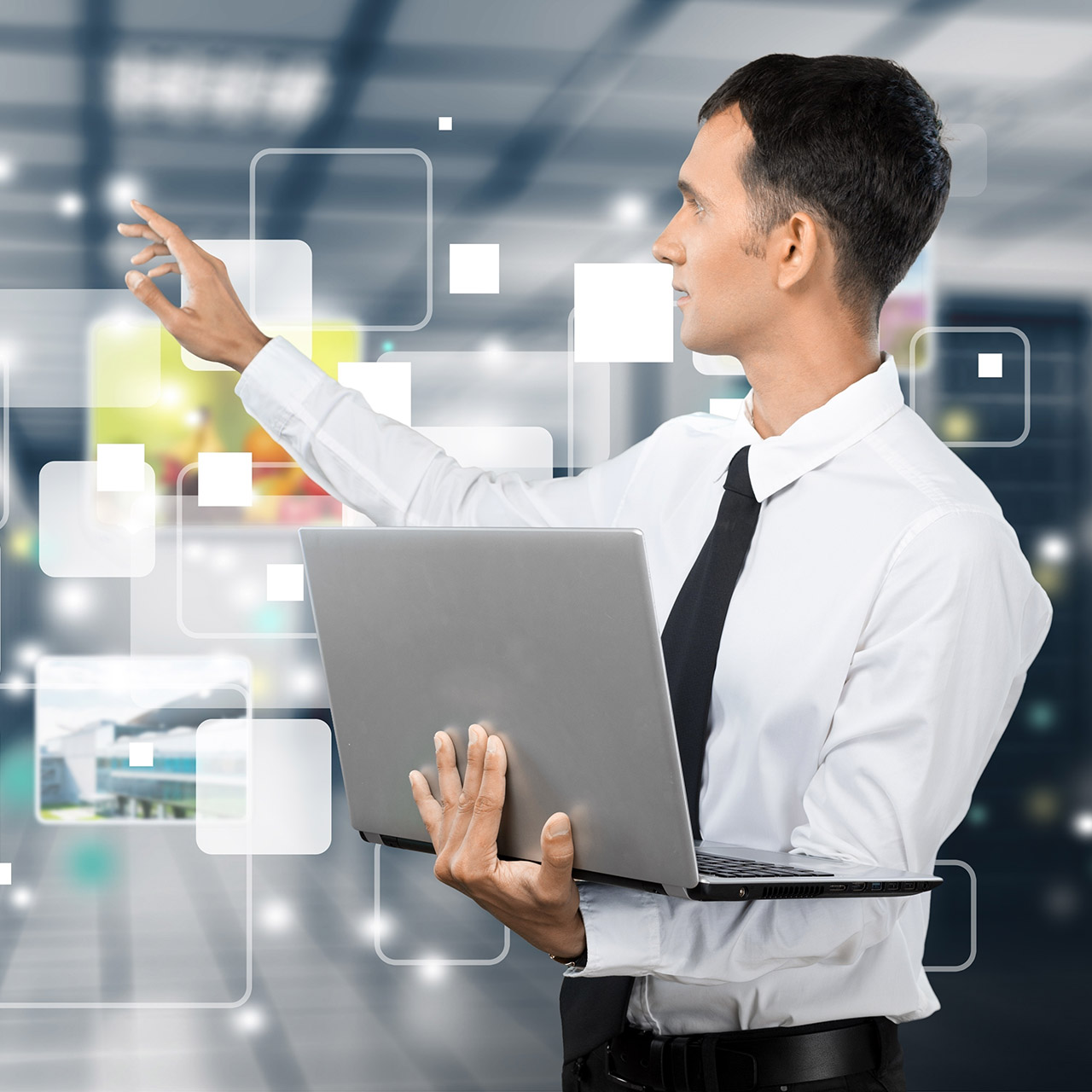 PC and Laptop Support
Let us maximise performance and ensure reliability while you focus on your main job
Connect IT offers dedicated support for laptop and desktop computers depending upon specific device configurations. Thanks to our experience in IT operations management, we have the right tools and expertise to ensure services ranging from proper and timely installation through to immediate troubleshooting for personal computers, public computing workstations and technology equipped classrooms. The system is designed to notify our expert technicians of breaches and potential risks before they arise, allowing them be eliminated without causing loss of personal and confidential data. As part of our strategic operations management, we also make sure your systems are always up and running so that you can focus on increasing productivity. 24/7 support from our end also helps to maximise your security and ensure your PCs and laptops work at their peak performance.
Through our managed services for PC and laptop support, we can help improve productivity by:
Installing the configuration key software
Providing access to shared drives
Updating new operating systems automatically to maximise security
Installing and updating new anti-virus files
Providing software updates as and when required
Ensuring seamless adaption to cloud environment
Network Support
A secure and powerful connection is the key to success in a digital world
We understand your need to focus on your core business with fast and reliable connectivity. That's why Connect IT tailors a network setup on the basis of your needs so that you can make the best out of your IT systems. To ensure top performance, reliability and usability of your network, we design a network in alignment with your needs, IT strategy and the future roadmap of your company. We can also take care of network patch management. Our sophisticated IT business operations management and monitoring tools help us to watch over your network. In case of any network outage or disruption of service, our best minds will already be working to fix the issue before you even notice it. We also ensure that you've got the most cost-effective converged communication solutions with our network support, from voice calls to data.
Our services include:
Wi-Fi solutions
Video surveillance
Anti-virus and anti-spyware to increase security
Providing access control and blocking unauthorised access
Intrusion prevention systems to identify threats
Virtual Private Network to guarantee remote and secure access
Proactive management of your core devices and infrastructure
Server Support
A robust server infrastructure helps you simplify business processes while increasing productivity
Our solutions architects ensure that each server infrastructure built, designed and implemented will increase your productivity while simplifying business procedures and reducing costs of ownership of IT services. We bring about the best use of your IT investment by virtualising your workload and minimising rollover and replacements of operating systems and servers. With the right tools and expert engineers, we ensure optimal server performance while making way for usage flexibility, security, high availability and power reduction. We help you achieve robust and secure server infrastructure by providing the following IT operation management services:
A wide range of server supports that include but are not limited to Windows, VMWare, Linux, BSD and MySQL database
Remote access systems and monitoring
SAN/NAS storage
Guaranteed security
End User Support
Your end users are our top priority too
At Connect IT, we believe that supporting your end users is your top priority – and something you should never compromise on. That's why we offer managed services for end user support, ensuring continued and uninterrupted dedicated support so that you and your team can focus on innovative initiatives and projects that can accelerate your business's success. From secure backup services through to servers and storage support, preventive maintenance, deskside IT support and mobility support, we bring to you a range of IT operations management solutions that help you prosper and chart newer horizons in your business.
Allow us to react to and resolve your client's issues immediately and enjoy:
Improved productivity
Simplified management of your computing resources and environment
Optimised utilisation of your applications
Ease of use for your end users
Best security
Guaranteed uptime
24/7 IT Support
Seamless support solutions built around your business strategies and goals
Your success and continuity is our foremost priority, and we're dedicated to supporting the IT needs of your business by offering a comprehensive set of on-site and remote IT support solutions. Connect IT offers five types of support as part of our IT business operations management strategy. To help you with the dynamic range of IT challenges you might face, we provide:
Security Support: This is provided in compliance with PCI and HIPPA
IT Support Helpdesk: This is the first point of contact to ensure a continued line of communication open between your employees and our expert technicians
Remote IT Support: We help you resolve minor issues by accessing your workstations, network devices and core infrastructure efficiently
Onsite IT Support: For all emergency supports and regular maintenance, we provide onsite IT support to resolve hardware related issues after diagnosing them
Our qualified technicians provide 24/7 unlimited support that's proactive, with a same-day response guarantee that makes us stand apart from the rest. We ensure that our IT operation management services are entirely scalable, enabling us to bring the best daily support solutions to you no matter the size of your company.
Telephony Support
Converged communication solutions to enjoy uninterrupted connectivity and close proximity with the outer world
Connect IT can provide a range of solutions that allow you to keep your customers within close proximity. We ensure installation, supply and proper maintenance of your telephone systems, associated equipment and telecom structured cable networks by assessing your communication needs and existing set-up. With Voice over Internet Protocol (VOIP), we help you shift to a solution that's not only versatile and cost-effective, but also has the bandwidth to accommodate all your users. It offers easy integration with other services and supports even older technologies like fax.
Our managed services for telephone support include:
Streamlined teleworking
Capitalise on pre-existing IP network
Unlimited call packages
Inter-communication
Minimal deployment expense
Integration with CRM systems and databases
Delivering rich media services like video calls
Reducing maintenance as well as equipment cost
Utilisation of bandwidth
Scalability
Easy troubleshooting
Mobility and flexibility
Hardware Provisioning
Get your hands on the best hardware without getting your hands dirty
We have strong vendor partnerships, with access to attractive industry discounts on hardware to help you source, purchase and procure the best equipment at the best price, guided by the expertise, experience and market knowledge of our team.
Our job does not end with getting you the best hardware in the market. We continue to be the point of contact for your warranty management, and we handle the claims on your behalf. The specialists at Connect IT work closely with vendors to expedite the processes of warranty procedures so that equipment is repaired or replaced with urgency, ensuring no disruption or inconvenience to your business. We also act as the single point of contact for your vendors so you can focus on your own business operations management.
Some of our vendor partnerships include but are not limited to:
Lenovo
CISCO
Hewlett Packard
Microsoft
DELL
Managed Backups and DR
A holistic approach that combines company policies, business processes and people for effective and immediate disaster management
We believe that regardless of incidents and circumstances, a business should always be up and running. This can be ensured by shifting to a Disaster Recovery system. To do away with downtime, you would need a backup strategy that stores the data on a parallel server so that your officer can connect to it and be up and running in 12 hours or less. It's a fact that data stored in one location can be risky. We ensure we always have a disaster recovery system for our clients that provides local backup solutions, as well as hybrid ones which are an amalgamation of cloud and local backups. We offer:
Robust data recovery systems
Latest cloud technology incorporation
Ongoing Consultation
Never let another opportunity pass you by
Leveraging the expertise and experience of our certified consultants can help you to grow your business far and wide, for our experts have the ability to focus on your most critical issues and find the right opportunities and strategies that can be deployed and implemented. Through our ongoing IT operations management consulting, Connect IT can help you achieve the following:
Shift to sustainable strategies
Customer focused sales and marketing initiatives
Transformation in use of resources
Faster and smarter operations
Customised learning, development and training opportunities
Systemic acquisitions and mergers
Delivering great customer experience
Become more agile in your operations
Service Security / Cyber Security
Cyber security strategies custom designed to make your business thrive
We understand that data assets are the centre of any business. We help you secure your data by implementing the best cyber security solutions brought to you by Connect IT. We suggest strategic security solutions in place that ensure network protection, and that starts with an audit of your existing set-up and mapping your future needs. Running an audit determines the best security approach for your business, so that your cyber security strategies can be custom designed to your needs. Our managed services for security solutions include but are not limited to:
Providing security assessment on a regular basis
Detection of vulnerabilities and threats
Responding and resolving security breaches
Ensuring firewall network protection
Bringing about security patching
Providing training on security awareness
Providing adequate backups and encryption
Providing assistance with regulatory authorities
Avoiding spams
Providing dark web related research
Providing multi factor authentication
Ensuring security of mobile devices
For more information on our managed services, including IT operations management, network patch management and more, get in touch with our specialists today.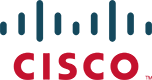 GET IN TOUCH
For more information. We are here to help! Call 1300 135 515 or submit the form below to talk to one of our consultants